"Fasel Looked Pathetic"
20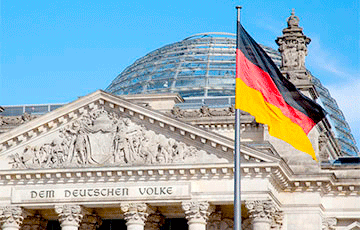 A Bundestag deputy has commented on the cancellation of the World Cup in Minsk.
Member of the Bundestag Committee on Human Rights and Humanitarian Aid Margarete Bauze has commented on Twitter on the IIHF decision not to hold the 2021 World Cup in Belarus.
"It was long overdue. It happened because of pressure from civil society and sponsors.
President Fasel looked pathetic," - noted.
Earlier on Monday, the IIHF announced that Minsk will not host the 2021 World Championship. The decision was made because of security issues that are "beyond the control" of the International Ice Hockey Federation. World Championship-2021 was to be held from May 21 to June 6, 2021 in Minsk and Riga. Now the IIHF is considering three options: only Latvia, Latvia + Slovakia, Denmark + Latvia.
Endlich! Das war längst überfällig und ist dem Druck von Zivilgesellschaft und Sponsoren zu verdanken. @IIHFHockey Präsident Fasel hat eine erbärmliche Figur gemacht. https://t.co/EXA4JEvciz

— Margarete Bause (@MargareteBause) January 18, 2021