"My Palm Is a Fist Now"
4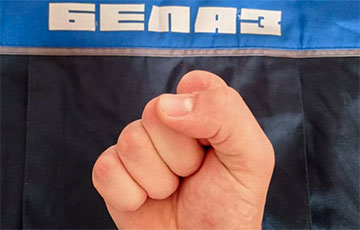 January 19 is the Day of Solidarity of Free Belarus Workers.
Today the Supreme Court will consider the appeal of the Belaruskali strike committee against the decision to invalidate the strike at the enterprise.
The miners ask all Belarusians to show solidarity in their legitimate struggle for the right to strike, reports the Stachkom Azot telegram channel.
You can support the strike in two ways:
Take a photo of a fist - a symbol of strike and solidarity - and post it to social media with the tag #кулаксолидарности. This post collected photos from workers of different Belarusian enterprises, who have already joined the flash mob. Support the miners! Now every Belarusian should know that the fight against lawlessness continues.
Come to the hall of the Supreme Court (Minsk, Orlovskaya Street, 76) on Tuesday, January 19, 11 am. The court session is open - any person may attend it. Bring your passport and mask (they won't let you in the building without it).