Political Prisoner Vitold Ashurak: Beggars Want To Make Us Beggars As Well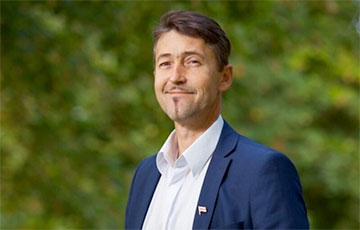 The activist from Biarozauka has been sentenced to five years in a high-security penal colony.
"Nothing illogical happened: I knew that I would end up in jail if our protest did not achieve its goal," - political prisoner Vitold Ashurak wrote in a letter to the Nasha Niva journalist.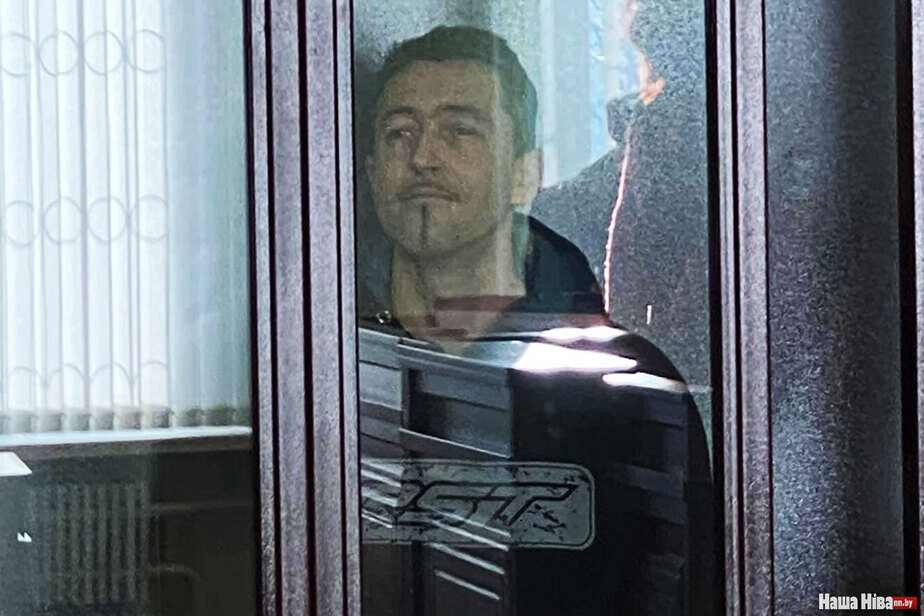 It happened by coincidence that the journalist received this letter on the eve of the verdict, which was pronounced on January 18. The closed trial was held in Lida.
Vitold Ashurak, a resident of Biarozauka, Lida district, was charged under part 1 of article 342 of the Criminal Code ("participation in group actions that grossly violate the public order") and article 364 of the Criminal Code ("violence against a police officer").
Judge Maksim Filatau passed the sentence - five years in a reinforced regime penal colony.
"It is clear that there is nothing pleasant behind bars, but there is no shock either! - Vitold Ashurak writes in his letter. - I just need to live through this period of my life. Given that, the absence of emotional turmoil seems quite logical and, moreover, natural. Everything that happened to me within my remembrance before prison stays with me, strange as it may seem at first glance. And if there has not been any rethinking, it means that my consciousness has remained exactly as it was before the imprisonment.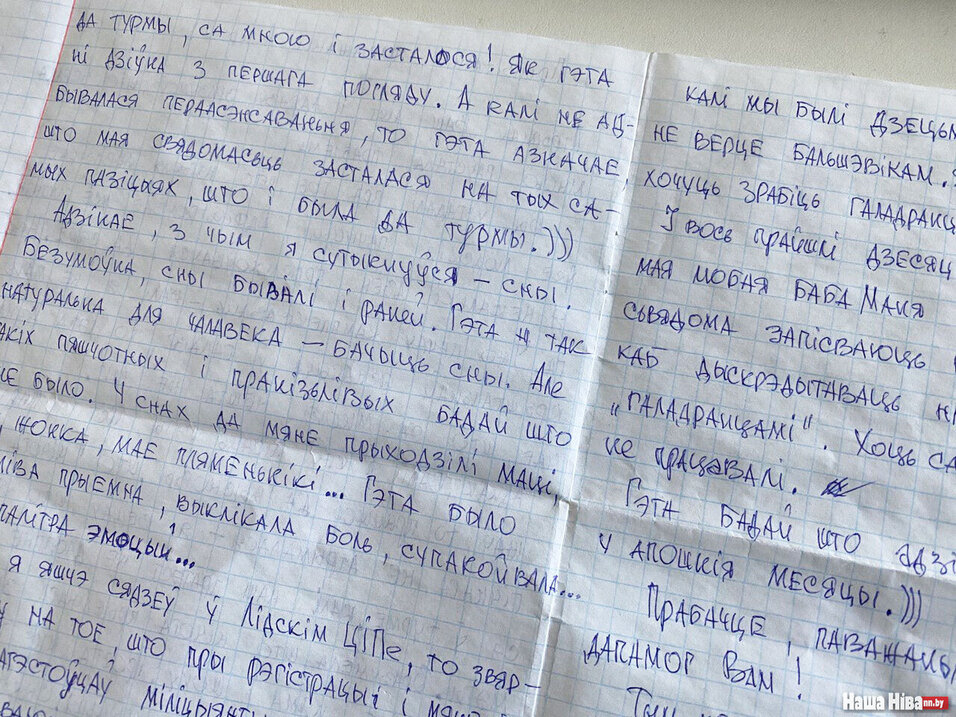 The only thing I have encountered is dreams. Certainly, dreams had happened before. It's natural for a person to dream. But there had never been anything as tender and poignant.
My mother, my brother, my wife, my nephews came to me in my dreams... It was a pleasant, painful, comforting experience - an entire palette of emotions.
When I was still sitting in the Lida detention center, I noticed that when registering me and other protesters, the policemen were always happy to write "not working" in the column "occupation".
And then I remembered the words of my grandmother, Mania, who had witnessed the Communists coming to our land. She often said to my brother and me when we were children and went to school: "Kids, don't believe the Bolsheviks. They are beggars. And they want to make us beggars too."
Decades have passed. I understand that my dear grandmother Mania was right: the police deliberately labeled us "non-working" in order to discredit us, to make us look like "beggars". Even though they themselves have never worked in their lives. This is probably the only thing that has struck me in recent months," - Vitold Ashurak writes.
He closes his letter with Kupala's words - "Long Live Belarus!"