Minskers Have Been Standing In Solidarity Chains Since Morning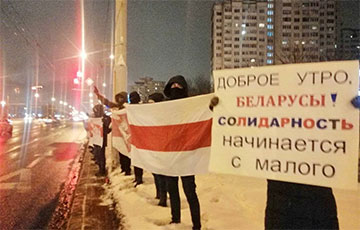 Great victories begin with small things.
A morning chain of solidarity has lined up in one of the districts of Minsk. Capital residents are supporting the Belaruskali miners and all the striking workers of the country.
The photo was published by the Charter-97% telegram channel.