"Leave!": Babruisk And Smaliavichy Partisans Held Bright Winter Events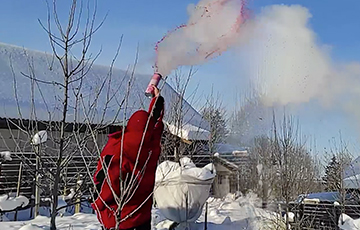 Partisans of Babruisk and Smaliavichy continue their winter challange.
"Congratulations on our little victory - the World Cup in this country we will be joyfully welcomed after the usurper leaves! Leave!", - the participants of the event declared.
The video was published by the Charter-97% telegram channel.