Political Analyst: Lukashenka May Be Recognized As Terrorist
19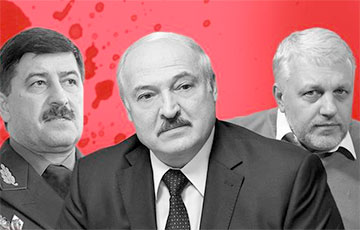 The dictator has no more chances.
Political analyst Dzmitry Balkunets commented on Minsk's loss of the World Cup of Hockey and Lukashenka's future on the air of Echo of Moscow.
"First of all, there was no chance to preserve the World Cup. Perhaps Lukashenka could do a good deed and release political prisoners, but he is incapable of such steps.
The fact that he is now deprived of the right to the World Cup is a very harsh shock for him, and I think that this is not the last thing that he will be deprived of.
Secondly, the West is working to have Lukashenka recognized as a terrorist in the case of Pavel Sharamet.
The road is closed for him completely, he has no chance for a dialogue in the West, no one will hold any sports tournaments with him anymore," - the political analyst said.