Fasel Told Where the World Ice Hockey Championship Can Be Transferred From Minsk
11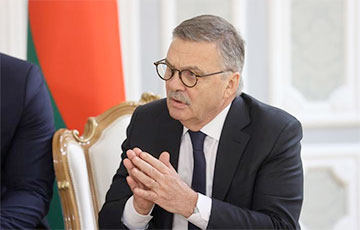 There are several options.
The head of the International Ice Hockey Federation (IIHF) Rene Fasel said in an interview with RIA Novosti, where the part of the World Ice Hockey Championship, which was planned in Minsk, could take place:
- We must make a decision before February 1. This is absolutely certain. In January, we need to know where the World Cup will take place.
There are three contenders for the world championship. We need to talk to each side. The Danes have already sent us a letter. They hosted the European Women's Handball Championship in December. They have the necessary conditions. In addition, the Danes have already held the World Cup recently; this was in 2018 in Copenhagen and Herning.
As for Slovakia, Bratislava hosted the 2019 World Cup, the organization of the tournament was excellent. Well, Latvia can still host the World Cup on its own. But there is a difficulty: you have to build a temporary arena. In May, temperatures can be high, so there may be ice quality issues in an arena like this. Hosting the entire tournament in Latvia will be a big challenge.