'Can Person Be Called Belarusian If He Drank Alcohol In Car, Was Spotted On Crime Scene?'
22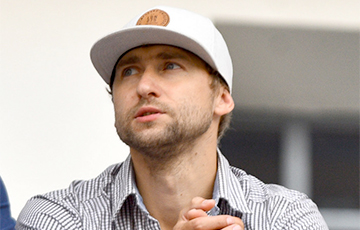 The famous Belarusian track and field athlete gives a harsh response to Baskau.
Famous Belarusian athlete Andrei Krauchunka shared his opinion on the words of Dzmitry Baskau, who called the representatives of the Belarusian Sports Solidarity Fund traitors, Tribuna reports.
- What is your attitude to the words of Baskau in relation to the solidarity fund? He called the representatives of the foundation traitors, that they cannot be called Belarusians.
- Can a person be called a Belarusian if he openly drinks alcohol in a car, and was noticed at the crime scene? What example does he set for the children of Belarus? Maybe it's worth figuring out who the traitor is: he or the people from the fund?
- Did the fact that Baskau remained on the post of head of the Belarusian Ice Hockey Federation after the death of Raman Bandarenka influenced the decision to move the championship from Minsk?
- One hundred per cent. In any normal country, when something like this happens to a leader, even if some rumor surfaces, the person immediately resigns, but not in Belarus. Here, he pretends as if nothing happened. It should not be like this.
- Can his further stay as head of the Belarusian Ice Hockey Federation lead to the international isolation of our hockey?
- As far as I heard, an investigation is underway about him. If they prove everything there, and I think they will, then it will not be good for the future of our hockey," said Krauchanka.