Pruzhany Came Out to Support Belaruskali Miners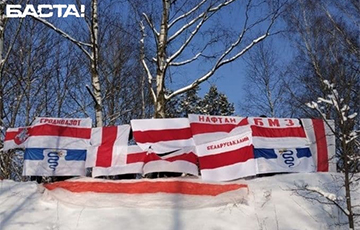 Together we are the force!
Pruzhany partisans have held a rally of solidarity with the Belaruskali workers, the Basta! telegram channel reports.
"Pruzhany supports Belaruskali after yesterday's illegal court decision and stands in solidarity with all the striking factory workers, - our readers write. - Together - we are the force!"