Protest Cannot Be Stopped: Chyzhouka Came Out For March, And Senitsa Lined Up In Solidarity Chain
1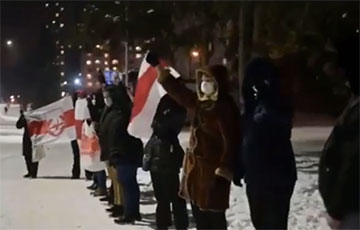 Minsk districts set the pace for the whole country.
Each day protests take place in almost all districts in the capital.
That's how the Chyzhouka partisans of the capital marched yesterday.
And the protesters in Senitsa lined up in a solidarity chain in the meantime.
The video is published by Charter97.org on Vkontakte.