Venediktov Asked Lukashenka About Murders
35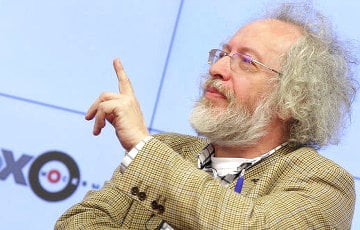 The chief editor of the Echo of Moscow wants to hear the dictator's public answer.
Aleksei Venediktov, editor-in-chief of the Echo of Moscow radio station, was asked on-air if he would agree to interview the Belarusian ruler again: "Is there anything else to talk to him about?"
- Of course, - Aleksei Venediktov replied. - What are you guided by? Why do you choose the tough alternative that involves killing, violence against your own people? I'm always interested to hear what a person will say publicly about it.