Lithuania Stands For Active And Affluent EU, Which Must Help Belarusians
1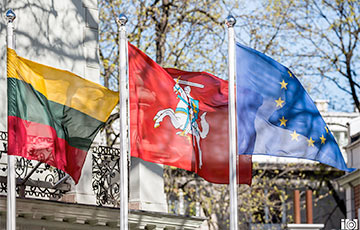 Gabrielius Landsbergis has called for more ambitious goals in implementing the neighborhood policy.
Lithuania consistently seeks to strengthen "a single, geopolitically active, affluent European Union," which would help the Belarusian civil society to achieve democratic changes, protect the territorial integrity of the Ukraine, respond to global violations of human rights and strengthen the international community on the basis of the rule of law. This statement was made by Foreign Minister Gabrielius Landsbergis at a meeting with the EU ambassadors in Vilnius on January 21, the press service of the Ministry of Foreign Affairs informs, naviny.by reported.
According to him, in this context, the Lithuanian foreign policy seeks balance and openness.
When answering the global challenges, the EU foreign policy should be based on the value-conscious approach, Landsbergis believes. He urged the EU to be more ambitious in implementing its neighborhood policy and to respond to expectations of countries aspiring to come closer to the EU, which, according to the Lithuanian Foreign Minister, is especially important in the run-up to the Eastern Partnership Summit in March.
The Minister also presented Lithuania's position on the Belarusian nuclear power plant and informed about the negotiations with the neighboring countries on refusing to buy electricity from Belarus.
"We hope that the EU will take a leading role in developing common recommendations and rules to protect the energy market of the EU and its citizens," - Landsbergis said.