Minsk Dambrouka Went to the Rally of Solidarity
1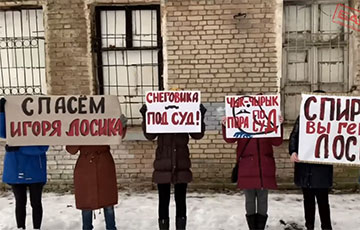 One for all and all for one!
Residents of the Minsk microdistrict Dambrouka held a rally of solidarity with political prisoner Ihar Losik, writes the Basta telegram channel,
- Human life is priceless, and power devalues it.
Residents of Dambrouka show solidarity with Ihar Losik and call on everyone who can somehow contribute to help save his life, - they say.