Leaks About Belarusian Law Enforcers Make Cockroach Nervous
15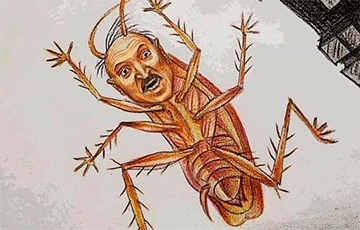 The dictator is afraid of new problems.
Lukashenka has admitted to the problem of publishing personal data of the law enforcement agencies, and not only on the Internet, and accused the heads of law enforcement agencies of their failure to ensure the safety of this data, afn.by reports.
Yesterday at a meeting on the introduction of biometric passports in the spring of 2021, Lukashenka stressed that he is particularly interested in such issues as protection of personal data in case of a positive decision.
"Will we protect personal data? This is what most alarms me, because at this stage we cannot even give you "D's" in personal data protection. Aren't we going to get another problem?" - Cockroach asked.