The Most Far-Sighted Officials Will Start to Flee From the Rusty Sinking Trough Called Lukashenka
19
Dzmitry Balkunets
26.01.2021, 16:09

34,290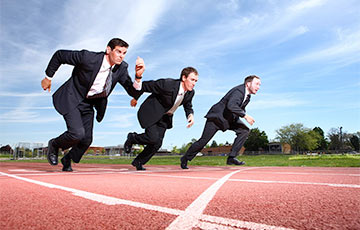 This is the only chance not to go to the bottom.
The power bloc and the Belarusian elite are closely watching whether Lukashenka has support - as long as he has, he remains in power.
By the way, support will decline.
In the West, there is none. And in Russia, because of Lukashenka's unfulfilled promises made during talks with his Russian counterpart Vladimir Putin in Sochi, Moscow will no longer help him.
Therefore, the most far-sighted officials will start running from the rusty sinking trough called Lukashenka right now to not go to the bottom...
Dzmitry Balkunets, Telegram