Executives Of MZKT, MTZ, BELAZ And Other Enterprises Detained On Charges Of Taking Bribes
95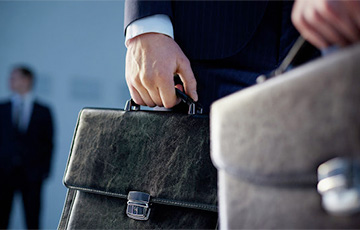 The Investigative Committee states that the bribes were paid by Russians.
Investigative Committee is investigating into criminal cases against officials of large Belarusian enterprises. They are accused of taking bribes of 50 thousand to 250 thousand Russian rubles for a favorable resolution of matters within their competence. This is reported by the press service of the Investigative Committee.
On December 24, the criminal case was initiated on the materials of the Main Directorate for Combating Organized Crime and Corruption of the Ministry of Internal Affairs.
According to the investigators, the middle-ranking managers of MZKT, OJSC "Misk Electrotechnical Plant named after V.I. Kazlou, JSC Heavy Forging Plant, JSC BELAZ - the managing company of BELAZ-HOLDING and JSC Minsk Tractor Works received money in the amount of 50 to 250 thousand Russian rubles ($1700 to $8500 - approx.) as a bribe from a Russian company representative for a favorable resolution of issues within their competence on December 22-23.
"According to preliminary information, the officials received a reward for actions related to the purchase of products, including those with technical defects, by Belarusian enterprises," - the statement of the ministry says.
Seven employees of these enterprises were detained in the criminal case. All of them confessed to receiving money and are cooperating with the investigation. At the moment, five of them have been placed in custody and two of them are held to bail.