Belarusian Authorities Turn Down Yauhen Afnahel's Plea To Bid Farewell To His Deceased Father
30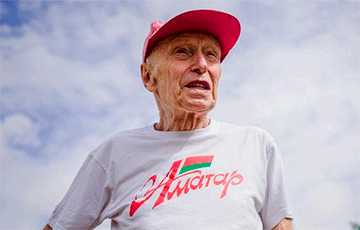 Ihar Afnahel was buried today in the Western Cemetery in Minsk.
The authorities did not allow coordinator of the European Belarus civil campaign Yauhen Afnahel, who has been behind bars since September 2020, to bid farewell to his deceased father Ihar Afnahel.
Lawyer of EB coordinator Yauhen Afnahel turned to the investigatory team right after the news about the death of his client's father, asking to let the political prisoner attend the funeral.
However, as Charter97.org has learnt, Yauhen was not let out of prison to bid farewell to his father, moreover, his appeal to the Investigatory Committee remained unanswered, although it had been filed back on January 25. The administration of the pre-trial detention center in Valadarski Street in Minsk, where the political prisoner is held at the moment, refused to even consider such an opportunity without the permission of the Investigatory Committee.
Ihar Afnahel was buried today in the Western Cemetery in Minsk.
As Charter97.org informed earlier, Ihar Afnahel died on January 25 at the age of 82.
Ihar Afnahel worked in the editorial office of the Belarusian Soviet Encyclopedia for 30 years, he was a famous Belarusian amateur marathon runner. Having started running in 1968, he ran four equadors, over 160,000 kilometers, and was a member of the "Amatar" runners' club.
Ihar Afnahel's parents were participants of the Minsk Underground at the time of the Second World war. They were captured and executed by German fascists.
His son Yauhen Afnahel has been in prison since September 2020 for his participation in the actions of protest against the falsification of elections.