Denmark Announced a Boycott of the World Ice Hockey Championship if It Is Held in Minsk
21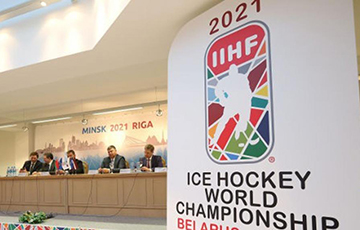 The head of the Danish ice hockey union said the Nordic countries also share Copenhagen's position.
The director of the Danish hockey union Ulrik Larsen said that the federation is considering boycotting the 2021 World Cup if it is held in Minsk, Tribuna reports.
- We do not want our national hockey team to play at the World Championship in Minsk. We want the World Cup to be held in another country.
Already last year, several of our hockey players spoke critically about the possible holding of the World Cup in Minsk.
We expect an early clarification from the IIHF on this matter.
- What will you do if the players do not want to go to the World Cup in Minsk?
- Well then I can jump and dance as much as I want. But I just don't think we'll get that far. I believe that, by that time, there will be a decision from the IIHF for Minsk. And this is also my clear message: we need to find another solution for the venue," said Larsen.
Ulrik Larsen said that he met with representatives of the federations of neighboring countries and remained convinced that all the Nordic countries share Denmark's position regarding holding the World Cup in Minsk.
- It will be difficult if Denmark has to abandon the World Cup as one country. But I am sure that the four northern countries have very similar views on what is happening around the World Cup in Minsk. It will then be more difficult for the IIHF to stay on the sidelines and not notice what is happening.
But so far, we have only told the IIHF that they must find a solution to the World Cup in Minsk. They are the organizers of the World Cup and know our position," Larsen said.