Minsk National Library And Several Universities "Mined"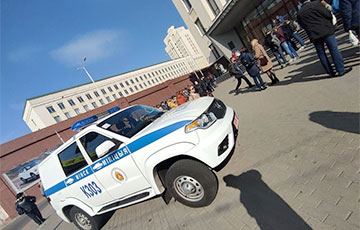 Students are being evacuated en masse.
There have been reports today that several universities and the National Library in Minsk were mined. Staff and students were evacuated. Now the police are checking the buildings, reports onliner.by.
"Heads of educational institutions and the National Library contacted the police. They informed about reports of planted explosive devices, received at the mailbox. Police officers are being sent to the locations and the necessary security measures are being taken," wrote the press service of Minsk city executive committee in his telegram.
This is the current situation near the Faculty of Physics at BSU.
And this is what is happening near BGATU.