Illegal Migrants Attempted To Break Through Polish Border By Force
11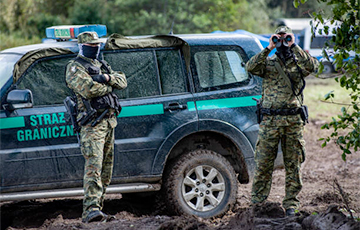 The attempted breakthrough may have been facilitated by Belarusian border guards.
The Polish Border Guard Service says that last weekend, two groups of 90 and 130 migrants tried to force their way through the Belarusian-Polish border. They were not allowed into the territory of Poland due to the quick intervention of border guards and military officers, reports the Polish Border Guard Service.
The video, published by Polish border guards, shows the migrants standing behind the fence on the Belarusian side, with people in camouflage next to them.
W miniony weekend doszło do dwóch prób siłowego forsowania granicy 🇵🇱🇧🇾 przez dwie duże grupy cudzoziemców -90 osób i 130 osób. Dzięki szybkiej interwencji funkcjonariuszy SG oraz żołnierzy WP udaremniono próby nielegalnego przedostania się osób na terytorium Polski.#zgranicy pic.twitter.com/ewIkGFuR21

— Straż Graniczna (@Straz_Graniczna) October 11, 2021