Economist: Tax On Apartments To Cause Discontent Among People In Belarus
31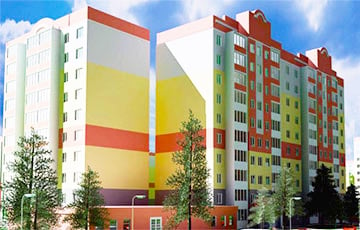 The amount of revenue will be quite insignificant.
Economist Katsiaryna Barnukova does not consider the introduction of the apartment tax in Belarus economically justified.
"I do not see a big resource for collecting the tax. If we are talking about 30 rubles a year from an apartment in the regions and 50 rubles in Minsk, then in the end there will be collected only a few million rubles a year," she said in an interview to Myfin.by.
According to the economist, it is obvious that this decision will be most unpopular.
"It will also cause dissatisfaction among people who have never had to go to the tax authorities before, the burden on the employees of the agency will increase. Out of all the proposals to change taxes, this seems to me the least likely to live up to the final version of the adopted document," Barnukova said.
"And if you exclude pensioners and privileged persons, then the meaning of the proposal becomes even more questionable - the amount of revenue to the budget from this tax will be quite insignificant, - said the economist. - We can assume that this norm will be canceled at the last moment, in order to abate the unpopular measures for the population".