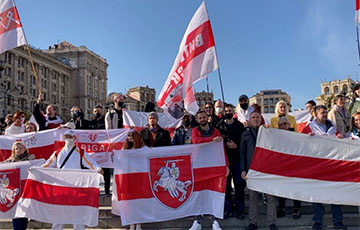 Rallies in support of the nationwide strike have been held in different cities of Belarus and abroad.
The only weapon against the terrorist is the strike!
Partisans from Vitsebsk, Barysau, Minsk, Navapolatsk, workers all over the country, as well as Belarusians in Kiev, Odessa, Philadelphia, Pittsburgh, and San Francisco, support the strike movement of the Belarusian people, for the sake of saving our country and our people, reports the Country for Life telegram channel.
Worker, take care of yourself! Stay at home. Let there be a strike!