BOR: Pretty Little Regime Bringing Everything That Is Possible Or Impossible Under Hammer
1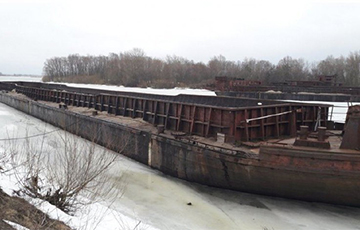 The Cockroach is rapidly running out of money.
The pretty little regime is looking for somewhere else to urgently take money. Everything that is possible and impossible goes under the hammer, writes the Telegram channel of the Belarusian Workers' Association (BOR).
This time the people of the Blue-Fingered Guy reached the Belarusian River Shipping Company, reports Flagstaff.
At the end of August, the building of the Mazyr River Station was put up for auction at a trading platform that specializes in the sale of property converted to state revenue.
In September - an administrative building in Homel at Pushkin Street 11. This building was erected for the needs of the river departments in the pre-war period. Here, in addition to the administration of the Belarusian River Shipping Company, the Belarusian River Shipping Inspectorate and "Belsudproekt" were located. The building is a historical and cultural value.
In addition, they tried to sell the administrative building at Padhornaya, 10 together with a barge for the transportation of mineral construction materials, containers and heavy equipment.
A possible reason for the sale of property is the launched reorganization of the Belarusian River Shipping Company, which was announced in April 2021 by the Minister of Transport and Communications Aliaksei Auramenka during a visit to the enterprise.
All in all, nothing new. The "authorities" understand that no one will give them money. It remains to sell the people. They have always done this. But what will we do this time? We can endlessly flip through news feeds, or we can begin to independently fight for our place in our country. There could be a museum in the place of the barge. Also, it could be reconstructed and put into operation so that it would bring income to the state. The main thing is that there would be smart heads and hardworking hands. And we have them.