Opinion: Putin Is Demonstratively "Zeroing Out" Lukashenka
19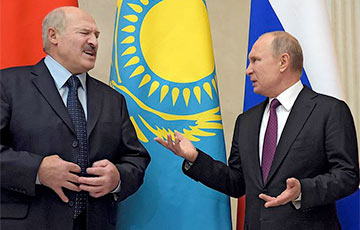 The difference in the frequency of visits per year is enormous.
The Narodny Deputat Telegram channel wrote about the significance of the Russian president's visits.
- This Friday, October 15, the CIS summit will be held in Minsk, and on November 4 - a meeting of the "Supreme State Council of the Union State," and, as announced, Putin may take part in these events. Will he arrive or not - it is not known, Peskov in such cases says that the date "has been tentatively taken as a basis for now."
Whether Putin will participate in person is the main question, a very important one from the point of view of the "acceptance" of the Belarusian ruler by the Russian president. It is possible not to come to the CIS summit, but to come to the State Council, emphasizing the priority of the "union state," as well as reducing the role of the CIS, and this is already a small yet hit on the image of the "gatherer of Russian lands."
But to fly to Minsk twice in three weeks is most likely not included in Putin's plans - it's too much.
And Putin's absence from the two events can be considered a definite marker of the acceptance by the Russian president of the ruler of Belarus: the difference in the frequency of visits per year is colossal. Not coming to Belarus in person means not recognizing Lukashenka's "power" and his control over the situation in the country.
We will learn within three weeks how Putin assesses the situation in Belarus.
For Lukashenka to remain without Putin's visits means to remain without obvious trump cards.