Putin Not To Come To Belarus: Issue Of Lukashenka Discussed With Nuland In Moscow
18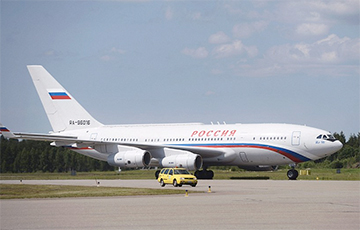 The summit without the Kremlin head makes no sense for the dictator.
It's been decided that Vladimir Putin won't come to Minsk to participate in the summits of the CIS and the EAEU on October 15 because of the covid restrictions. The Russian president will participate in the summit online. It is possible that other CIS heads of state, presidents and prime ministers will use Putin's example and take part in scheduled meetings in Minsk from their cozy offices, says Russian political analyst Andrei Suzdaltsev.
The summit without Putin makes no sense for Lukashenka. The Belarusian leader counts every day and needs money urgently. For this reason, the summit in Minsk next Friday is of great importance to Lukashenka. He hopes to solve his financial problems in personal contact with the Russian president.
It is noted that the refusal of Moscow to allow the Russian president to visit Minsk may have been a reaction to his talks with U.S. Under Secretary of State for Political Affairs Victoria Nuland. It is true that the situation in Belarus was discussed with Ms. Nuland in Moscow.
In this case, taking into account the inadequacy of the Belarusian leadership, the conversation on the Belarusian issue was not confrontational, but rather consultative. Besides searching for a way out of the Belarusian political crisis, which has already spilled over the borders of Belarus and has become a regional problem, the migration issue was also discussed.
We remind that the Baltic states and Poland put the blame for the migration crisis on Moscow. All this is extremely worrying for the Russian leadership, which suddenly discovered that the easing of the confrontation between Washington/Brussels and Moscow appeared to be under Lukashenka's control. In other words, given that the migration pressure on the part of Minsk is perceived extremely painfully in the EU, Lukashenka may play the role of a trigger for another aggravation of relations between the West and Russia. In fact, he is doing just that.