Suspected Spy For Belarusian KGB Detained In Poland
4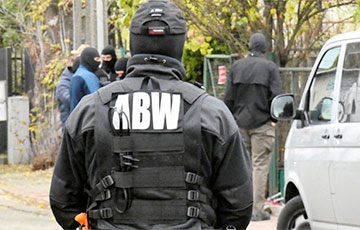 The man is a retired border service officer.
The Polish Internal Security Agency (ABW) has detained a man who is suspected of spying for the Belarusian KGB, TVP reports.
"He supposedly cooperated with the Belarusian intelligence service," said Stanislau Zharyn, a spokesman for the minister- coordinator of the secret services.
"The man detained by ABW is a Polish citizen. He was charged with espionage (Article 130 of the Criminal Code) in favor of the Belarusian intelligence service of the KGB. Since 1981, the detained man served in ZOMO (police special forces of the times of the People's Republic of Poland - edit.), then in the civilian police, and the police until 1999. He finished his service 20 years ago, as a border service officer with the rank of lieutenant in 2001," the spokesman said.
Stanislau Zharyn added that the suspect was arrested for three months.
In turn, the spokesman noted that further detentions in this case are possible, so he cannot provide additional information.