Poland Adopts Bill On Construction Of Wall At Belarusian Border
3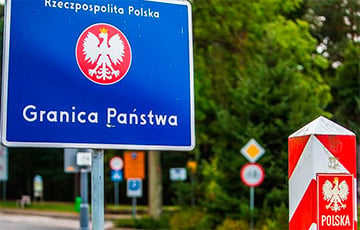 The government will send it to the Seimas for approval.
The Polish government adopted a bill on the construction of a capital fence at the border with Belarus amid the migration crisis, said the Minister of Internal Affairs and Administration of Poland Mariusz Kamiński.
"The Cabinet of Ministers adopted a bill on the construction of the fence of the Polish border with Belarus," Kamiński posted on "Twitter".
Rada Ministrów przyjęła właśnie projekt ustawy o budowie zabezpieczenia granicy państwowej, zgłoszony przez @MSWiA_GOV_PL. Projekt, który trafi teraz do Sejmu zakłada stworzenie solidnej, wysokiej zapory, wyposażonej również w system monitoringu oraz detekcji ruchu.

— Mariusz Kamiński (@Kaminski_M_) October 12, 2021
The Minister explained that the draft bill, which will now go to parliament, envisages "the creation of a reliable, high fence, also equipped with a monitoring and motion detection system."
Currently, a temporary barbed wire fence has been installed at the border of Belarus and Poland. According to preliminary data, the construction of the capital fence will cost the Polish treasury 1.615 billion zlotys (more than $ 400 million).
In August, about three thousand migrants tried to cross the border with Poland; since the beginning of September, more than 18 thousand such attempts have been recorded. On September 2, due to the influx of migrants, the Polish authorities introduced a state of emergency.