Russia Says It May Stop Transit of Petroleum Products Through Belarus Because Of Regime Actions
16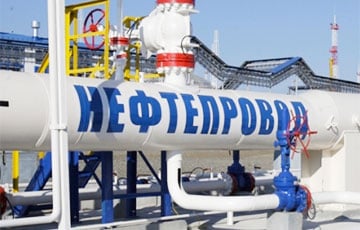 A number of agencies got involved in the case.
Russian Transneft President Nikolai Tokarev has blamed the Belarusian regime for the economic problems of the Zapad-Transnefteprodukt pipeline, which supplies diesel fuel from Russian and Belarusian refineries in transit through Belarus to Hungary and Latvia. According to him, the situation of the Russian company's subsidiary has been aggravated man-made. After the audit, the issue of suspending the operation of the company will be decided upon, reports Kommersant.
"Unfortunately, the situation is not changing. Law enforcers, prosecutors, tax officials, a lot of agencies that come not to help, but to supervise, check and do something else. This is why, of course, we are not going to take it easy," Tokarev said on the sidelines of the Russian Energy Week.
He noted that the company will conduct a thorough economic audit and the decision will be made based on perspective. At the moment the pipeline is "working for minus".
Earlier journalists found out that Zapad-Transnefteprodukt, the operator of Transneft's oil product pipeline in Belarus, might go bankrupt because of the increase of taxes in the country and administrative pressure on the company. The company fears that Minsk might initiate bankruptcy of the company and then its nationalization.
"In the near future, in two or three weeks, a large package of agreed bilateral documents will be signed, if then the situation does not change, well, then the issue will have to be solved, up to suspension of the company. So far we would not like to do that," said Mr. Tokarev (quoted by TASS).