In the Brest Region, the Work of Several Enterprises Was Completely Stopped
2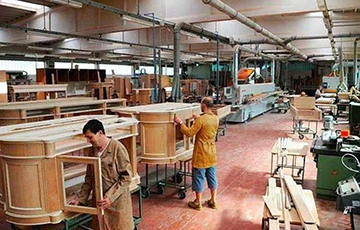 The workers now have a legal excuse to stay at home.
In the Biarozauski district of the Brest region, due to non-compliance with measures to prevent the spread of COVID-19, the activities of several enterprises have been suspended, ej.by reports.
According to the chief physician of the regional center of hygiene and epidemiology Vladislav Stoyko, the sanitary-epidemiological service is constantly monitoring the observance of anti-COVID measures in enterprises, organizations, and institutions of the district.
Only on Wednesday, October 13, 2021, following the results of an inspection for violation of preventive sanitary and anti-epidemiological measures, the specialists of the district Center of Epidemiology suspended the work of CJSC Bereza-Lada and OJSC Biarozauski motor transport enterprise for violation of the preventive and sanitary-epidemiological measures. The Stesis food store and the ARS grocery store were also closed.
Among the violations identified are the inadequate quality of cleaning the premises, the non-use of disinfectants and protective masks, and non-observance of social distance.