Cockroach Signed Cancellation Of Agreement On Readmission With EU
8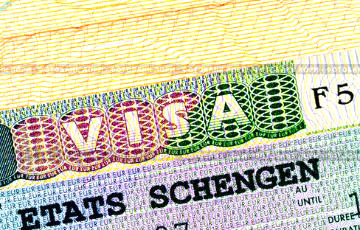 Officials will be left without a cheap "schengen".
Lukashenka has signed law No. 125-3 of October 12 to suspend the readmission agreement with the European Union. It was passed by the "deputies" of the "national assembly."
"To suspend the Agreement between the Republic of Belarus and the European Union on the readmission of persons staying without authorization, signed in Brussels on January 8, 2020," the document reads.
What does it mean?
The agreement stipulates that each party has the right to temporarily suspend it in whole or in part by formally notifying the other party.
The suspension will take effect on the second day after such notification.
What will happen to Schengen?
The Belarusian Foreign Ministry said that they started the procedure for suspension of the readmission agreement with the EU back in June.
The readmission agreement was mandatory for the introduction of cheap Schengen visas for Belarusians. This particular agreement was one of the last to be ratified by the parliaments of the EU and Belarus in 2020. According to the readmission agreement, Belarus had to take back to its territory its citizens and foreigners who entered the EU through Belarus, if they "did not meet or ceased to meet the criteria of legality".
After this it was announced about the introduction of cheap Schengen visas for Belarusians from July 1, 2020.
However, at that time Radio Svaboda journalist Rikard Jozwiak learned from the EU leadership that the cost of Schengen visas for Belarusians could remain as it was, 35 euros.
"The decision to suspend the readmission agreement (stated by the authorities of Belarus - Ed) does not automatically mean the suspension of the Visa Facilitation Agreement (VFA) between the EU and Belarus in accordance with the article on suspending the visa regime," he wrote on Twitter.
What about visas for officials?
On September 29th the European Commission officially proposed to suspend some articles of the EU Visa Facilitation Agreement with the Republic of Belarus.
These measures will concern only the members of the official delegations of Belarus and members of the national government, regional executive authorities and local deputies, members of the Constitutional Court and the Supreme Court of Belarus in the performance of their duties, says the message of the European Commission.
At the moment, this is a proposal of the European Commission. It is still to be considered by the EU Council.
According to wyborcza.pl, members of official delegations, representatives of central and local authorities, parliament, local councils, the Supreme and Constitutional Courts will have to pay €80, not €35, for Schengen visas. They will also not be issued multiple entry visas. In order to obtain a "Schengen" they will have to provide a very detailed justification for entry.