Has Partition Of Karices' Inheritance Already Been Started In Belarus?
12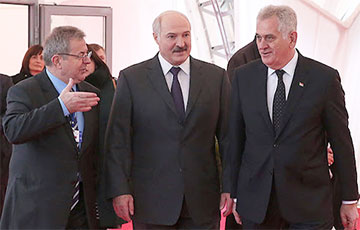 There is no smoke without fire.
Recently, the media and Telegram channels have noticed that the Serbian press is hyping the theme of the Karic brothers' fleeing from Belarus.
Today, the Nick and Mike telegram channel published information about their company - Emirates Blue Sky, which was running the Dana Mall.
Back in March 2021, the authorized capital of the company was $600,000.
However, the sanctions do not work to such an extent that in October the authorized capital of the company was reduced 12 times - to 125 thousand rubles (50 thousand dollars).
"As we suspected, there is no smoke without fire. The partition of Karices' inheritance has already been started. Usually, such steps are taken when you need to make a company with a lot of debts. To collect all the toxic in one place, and dump it. This is the last skill the junta has mastered to perfection. To expropriate and tear apart," the Telegram channel shares its conclusions.