The Italian Strike as It Is
1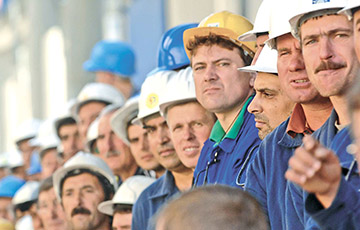 Idea for Belarusian workers.
The BOR telegram channel reacted to the news that some enterprises in the Biarozoauski district of the Brest region had suspended their work. The thing is that the local leadership was in no hurry to comply with measures to combat the spread of coronavirus.
As a result, CJSC Bereza-Lada and OJSC Biarozoauskaye motor transport enterprise temporarily do not work. Stores Stesis and ARS are also closed.
It turns out that, in order to stay at home, it is enough for the cleaners to wash the floors badly, the managers not to buy antiseptics, and the workers not to wear masks. And that's it, you are home.