Colonel-Yabatska Kryvanosau Began Distributing Strange Medals
33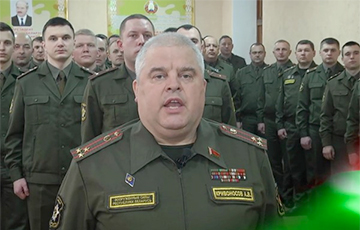 The status of these "awards" is unclear.
Strange Belarusian medals "For the selfless fight against the COVID-19 pandemic" appeared at the auctions of Belarus and Russia. The status of these medals is unclear: there is no information about the establishment of such a government award, reports The Village Belarus.
More precisely, the text on the medals is imprinted in Belarusian: "For the selfless fight against the COVID-19 pandemic." The front side shows a doctor in a protective suit, mask, and gloves (as well as with a stethoscope), around him is a schematic representation of the coronavirus.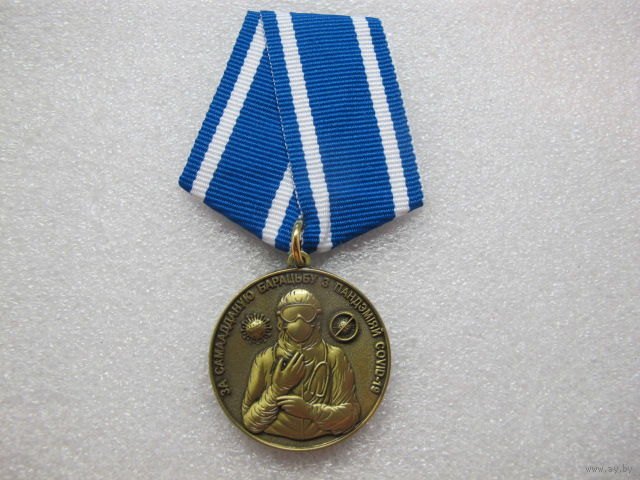 It is embossed "Belarusian doctors from the grateful people" on the reverse side.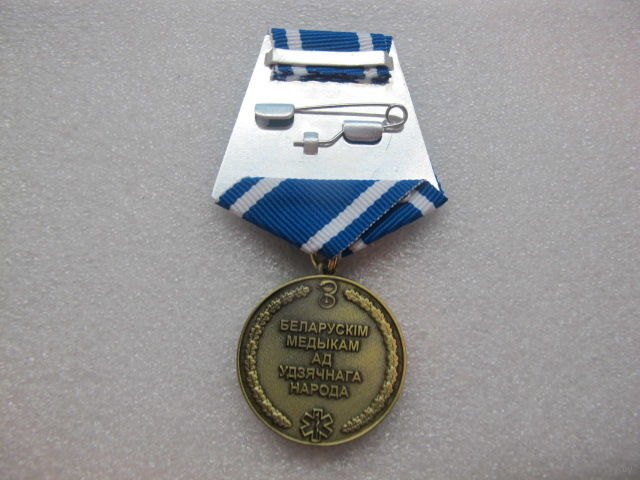 The medal has a certificate with the title "Republic of Belarus" and a form, where you have to enter the name of the awardee. The column of date is marked with the year: 2021.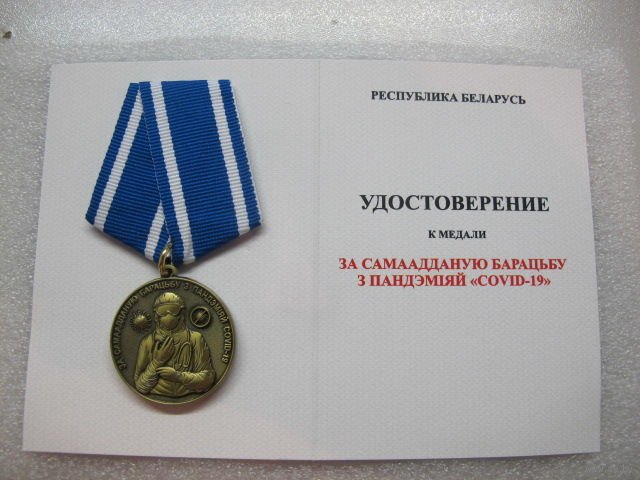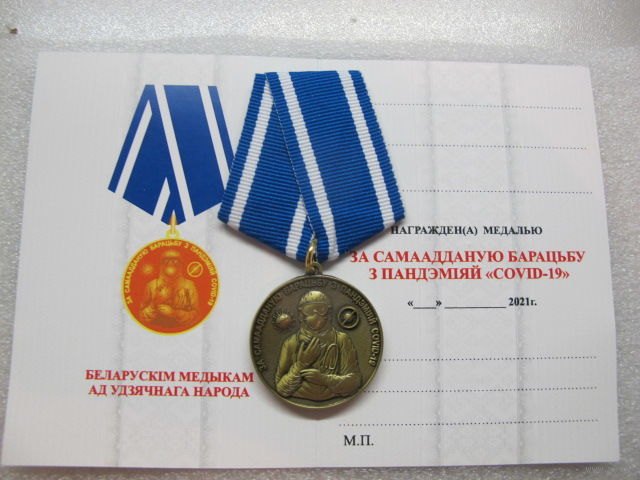 At Belarusian online auctions, bids for a medal start at 25 rubles. You can buy it without an auction: for example, on the website of an online store selling army clothing and paraphernalia, a medal is sold for 30 rubles. At Russian auctions, they want 1,000 Russian rubles, specifying that the lot is in Belarus.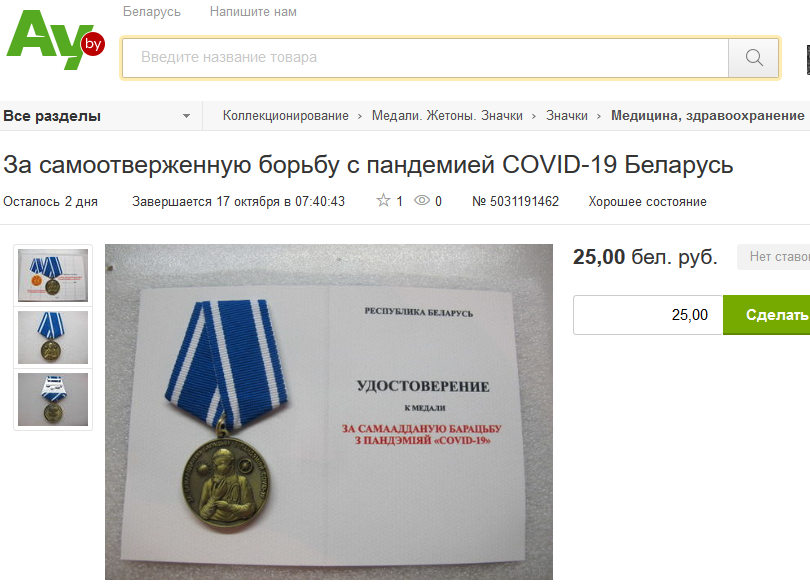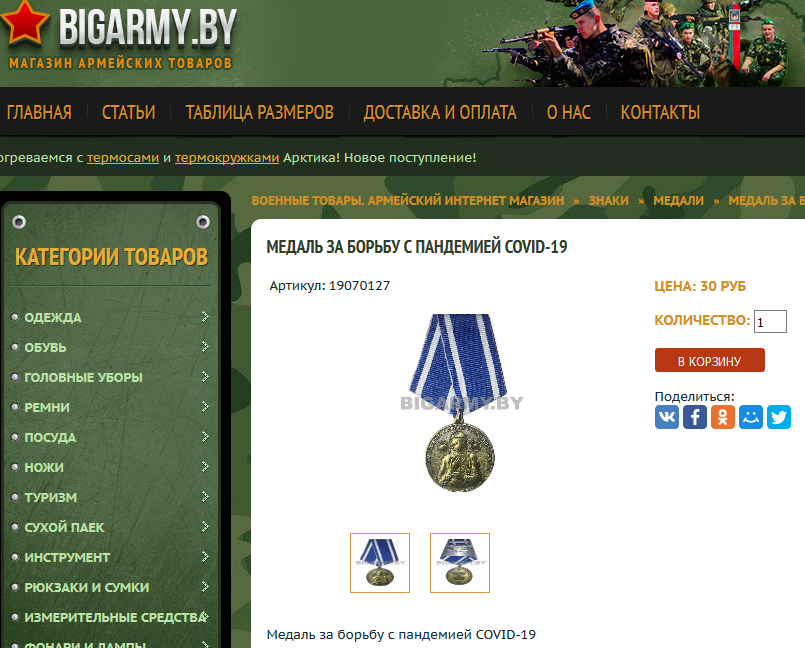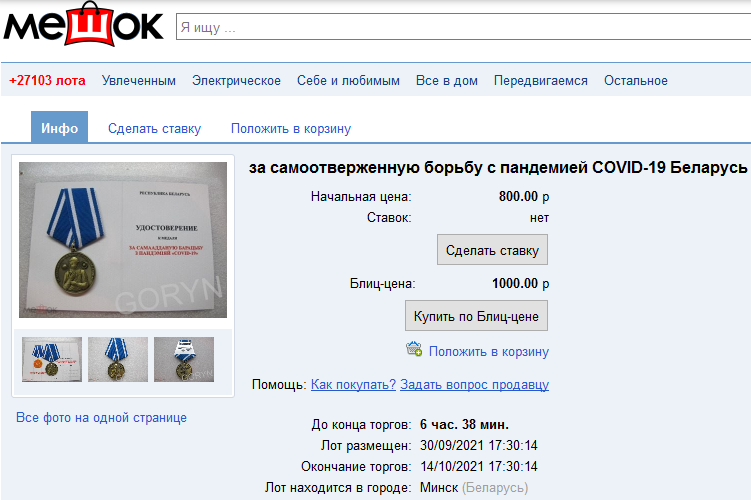 In open sources, journalists could not find any mention of the official establishment of such an award. Earlier this year, it was reported that the Belarusian Trade Union of Healthcare Workers created a badge of distinction "For work in the name of life" - but its design is completely different.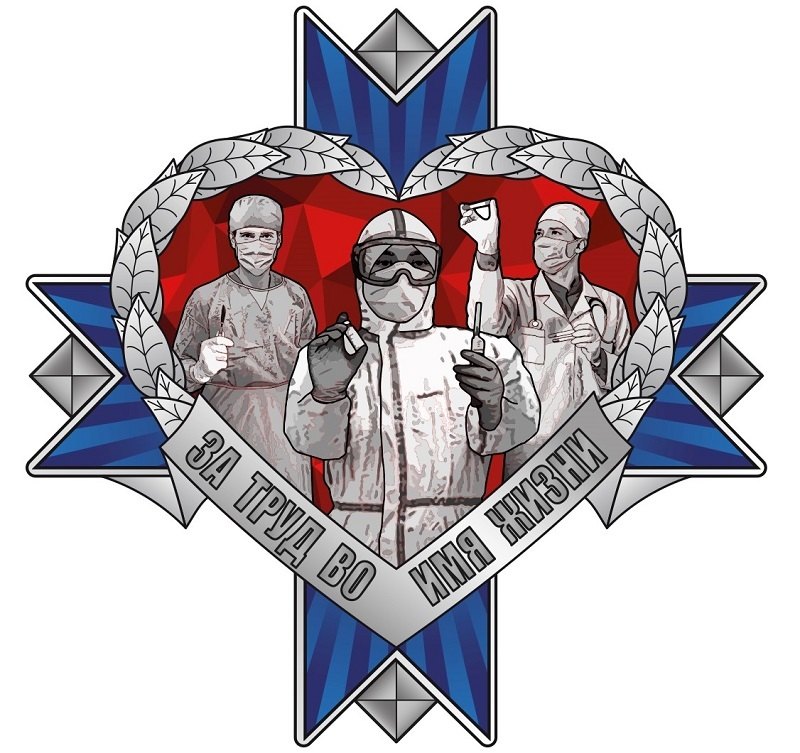 It is curious that, in July this year, a solemn meeting dedicated to the Day of Medical Workers was held in Rechitsa (Homel region). And there, the medal "For the selfless fight against the COVID-19 pandemic" and the Order "For Merit in Medicine" were awarded to some health workers. It is impossible to see how the awards look like in the photographs, but this is perhaps the only mention of the name of the medal in the Belarusian media. It is noteworthy that it was presented by the military commissar of the Homel region, Colonel Andrei Kryvanosau - the one who became famous for the "charge of cheerfulness and decisiveness" from Lukashenka.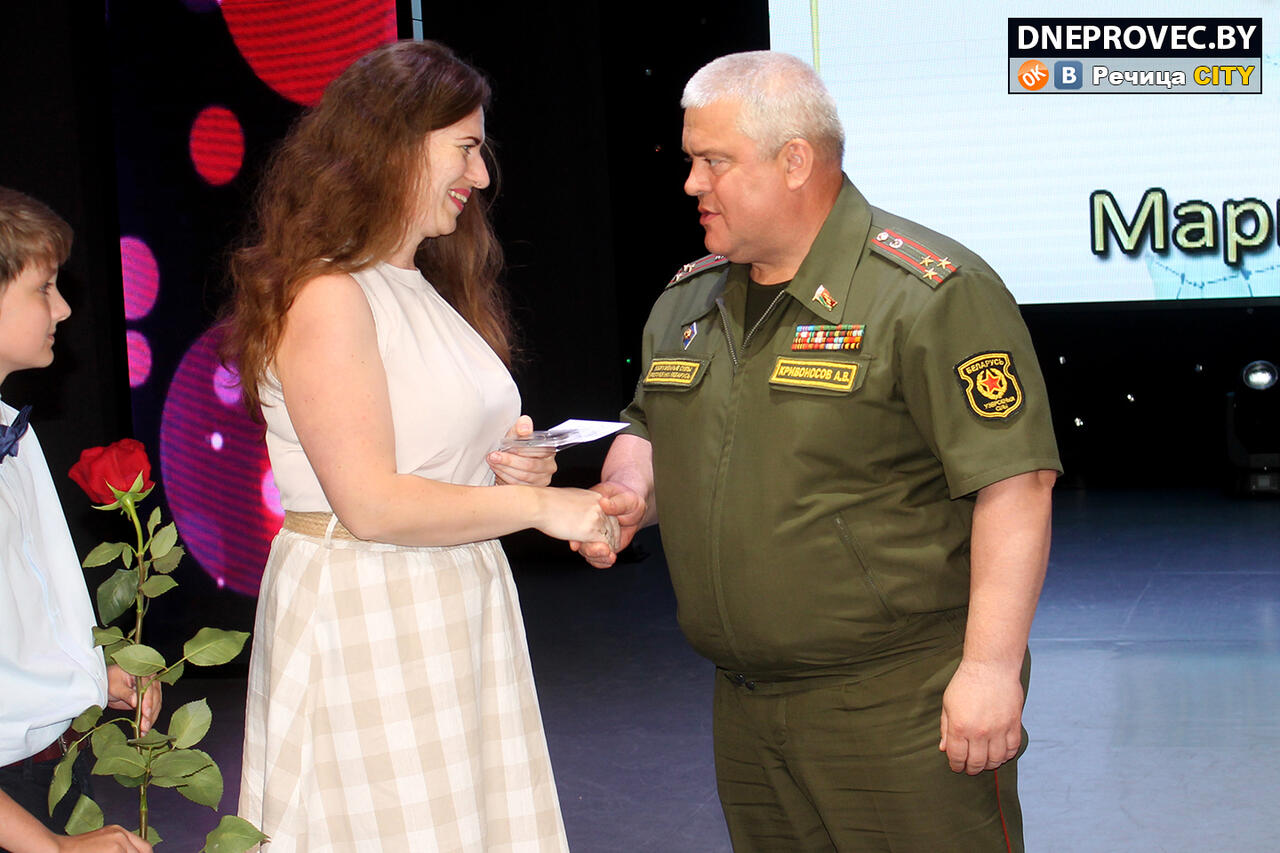 In Russia, many companies issue such medals - for example, the Chelyabinsk trade and production enterprise Chelznak. On the websites of stores selling awards, you can find many medals and orders "For the fight against coronavirus" of different designs. But we failed to find a design similar to the Belarusian medal.