"White Coats": Doctors in Minsk Were Banned From Prescribing Referrals to Patients for COVID Tests
25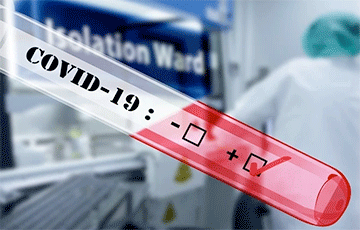 The medical staff of the 20th children's polyclinic is outraged and shocked.
It became known that, in Minsk (possibly in other cities), doctors are prohibited by official orders from prescribing referrals for smears for COVID to patients, reports the White Coats Telegram channel.
In particular, from today, in the 20th children's polyclinic, by order of the chief medical officer Shumeiko L.V., only patients with confirmed pneumonia may have smears done. The entire medical staff is outraged and shocked.
Now it is no longer possible to make a PCR test for people who had contact with COVID and have symptoms of the disease, as well as patients with anosmia or dysgeusia - common symptoms of COVID infection. Only people with confirmed pneumonia receive the test, which limits testing, excluding epidemiologically dangerous sick people with a mild form.
The chief medical officer Shumeiko is known for her exceptional loyalty to the current government. The COVID losses in her inner circle did not in any way affect her zeal to adjust COVID statistics to meet the demands of her superiors.