Belarusian Military Redeployed To Border With Taliban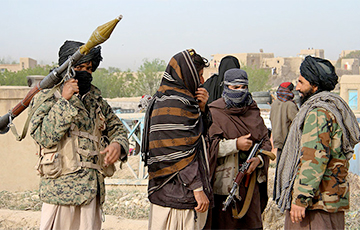 It is still unknown how many people have been sent.
The Defense Ministry has reported that a Belarusian contingent has been sent to a Collective Security Treaty Organization exercise that will take place in Tajikistan, near the Afghan border, on October 18-23.
According to the Ministry, not only the Armed Forces have gone to training, but also the Special Forces and the employees of the Ministry of Emergency Situations.
The Belarusian party notes that the exercises are scheduled, however they were planned against the background of the withdrawal of NATO troops from Afghanistan. The Belarusian side previously mentioned in the context of exercises that the situation on the Tajik-Afghan border "causes concern," although Tajikistan controls this border.
In late September, officials of the Taliban terrorist movement announced that they had sent "thousands" of their soldiers to the Afghan province of Takhor, which borders Tajikistan.