Leaks of Cyber Partisans Put Belarusian Law Enforcers "In a Stupor"
14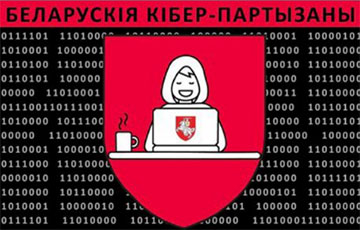 Defense Minister Khrenin was no longer invited to the bathhouse in his hometown.
Let's return to the situation in the Ministry of Internal Affairs. The leaks of cyber partisans do really put in a stupor. Those whose conversations were published are cleaning up the consequences. The informationis sensitive for families and relatives, who now receive documentary evidence of what their relatives did in August 2020. It is no longer so easy to lie to children and convince them that you were protecting someone. And it is not so easy to tell their wives and children not to ask about work at home, the Nick and Mike telegram channel writes.
Nick can confirm for his part that the "minister" of defense Khrenin has ceased to be invited to the bathhouse in his hometown (although his conversations have not yet been leaked).
Those who have remained in the shadows are wondering if their conversations will get on the net. The very fact that the system listened to itself suggests that the level of trust in the system to its participants is extremely low. They are not sure about anyone, and they want to have a folder on everyone. The fact that the wiretaps were leaked shows that the system is completely rotten and leaky. And everything it collects on its own people is bound to be made public.
For the participants in the system, this is a bad signal - the system is not able to protect the secrets of its adepts. Although, of course, it cannot be denied that those who were leaked have no turning back.
Conflicts also happen. So after the leak, they were forced to transfer Chamodanava to another job.
One of the options for replacing Chamodanava is her deputy Volha Shkuratava. She is well known to Kubrakou, who crossed paths with her while working in the Vitsebsk Department of Internal Affairs. She was recently transferred from Vitsebsk for an promotion.