Workers of a Large Plant in Babruisk Go on Sick Leave en Masse
3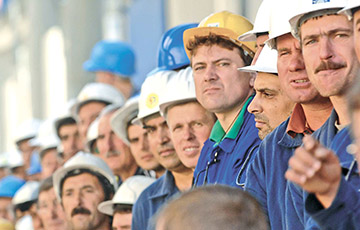 The enterprise is gripped by the "Italian strike."
At the large plant in Babruisk, 15% of the workers are on sick leave.
At the JSC Babruisk plant of tractor parts and assemblies (TDA), statistics on sick people are posted daily, and the heads of all stripes "advertise" vaccinations, «Бобруйск Online» reports.
And remember, there were times when COVID-19 was called "a screen behind which an attempt to redivide the world is hidden," and it was recommended to treat the infection with a tractor, vodka, and hockey.