Video Fact: Migrants Using Huge Sticks To Destroy Barbed Wire Fence At Border Of Belarus And Poland
72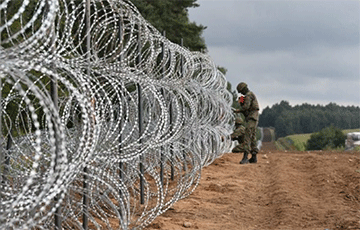 See the storming of the border by illegal immigrants from the Belarusian side.
524 migrants tried to get from Belarus to Poland last Saturday.
Euroradio published a video showing migrants destroying the barbed wire fence on the border between Belarus and Poland.
Polish border guards cannot do anything. They are "armed" with the same sticks as the refugees. So they are only raising the wire that the migrants have just lowered.
"Not Belarus. Germani," the migrants shout to the Polish border guards.
"Not this way! Understand?" they get a reply.
"No understand!"
"You can not go illegal!"