Vive La France!
3
"CYNIC" TELEGRAM CHANNEL
18.10.2021, 9:08

7,648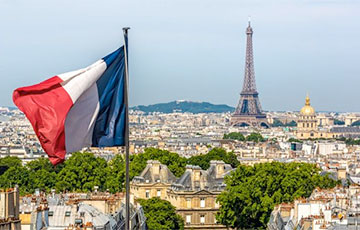 Paris is returning from its lethargic sleep regarding the case of Belarus.
Consider the beginning of the "political crisis" in Belarus. Macron-Merkel-Putin discussed the methods of regulation of the situation, and then it was decided to "intervene tangentially" from the European side so that the civil society would deal with the problem on its own.
France's initiative was gradually decreasing, because (1) migrants do not run from Lukashenka to France, but stay in Germany; (2) France got bogged down in its domestic and foreign policy in a game to gain economic and political influence in Old Europe and Africa.
France reacted rather reservedly, did not interfere with the sanctions, but did not supervise the proceedings itself. It was quite a convenient position for Lukashenka, because one of the most influential EU countries was "off the agenda", which against the background of the "German escalation" could be used to dilute the "European game".
However, perhaps the main thing about Lukashenka, the most surprising, is that he creates problems literally out of thin air. For some reason, a conflict was initiated with the Ambassador, who did not present the original credentials, after which a "close" media published a comment that "the poor guy choked on a frog's leg" (a screenshot of the post, its translation and proof of belonging of the authors of the post to the "Lukashenka pool" was sent to the official French representation).
Now, self-policy-oriented France is coming back from its lethargic sleep with regard to the case of Belarus. We are well aware of Macron's ambitiousness and his ability to respond to "personalities".
Now, ahead of the adoption of the sanctions package and the "hearings on Belarus," France is returning to the Belarusian agenda with the quite obvious aim of taking revenge on Lukashenka (that is why I recommend the diaspora to look for unpleasant comments about France from Belarusian officials).
With this move, Belarus has pulled the pin again, and this grenade will soon explode. Belarus is seeking not normalization, but total escalation, awakening and making enemies of all those who have almost forgotten about the "Belarusian case".
Vive la France!
CYNIC Telegram Channel