German Foreign Minister: Lukashenka Is the Head of the Network of Illegal Carriers
15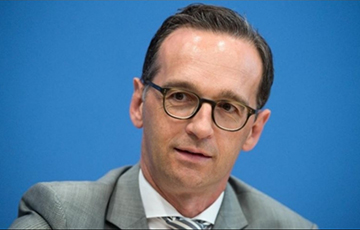 Berlin has announced new sanctions against the regime.
German Foreign Minister Heiko Maas called Lukashenka the head of a network of carriers of illegal migrants, TASS reports.
He also did not rule out the possibility of imposing sanctions against airlines carrying illegal migrants to the country, as well as the Lukashenka regime.
Let us remind you that the Lukashenka regime brings illegal immigrants to the country, which are then sent to the border with the EU. Migrants are being used as weapons in a hybrid war with neighboring countries.