Latvian Foreign Minister Proposes To Impose Sanctions Against Belavia, Belarusian Travel Agencies
6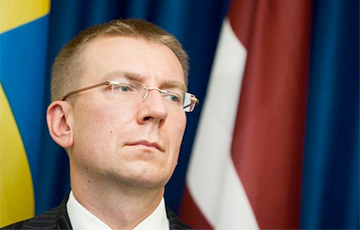 Lukashenka still uses migration as a weapon.
The European Union should expand sanctions against Belarus, in particular, introduce restrictive measures against Belavia and Belarusian travel companies, said Latvian Foreign Minister Edgars Rinkevics in Luxembourg.
"We need to introduce stricter sanctions, especially considering that Lukashenka still uses migration as a weapon. It is necessary to impose sanctions against the tourism sector, against travel companies that organize flights. It is also necessary to introduce strict sanctions against Belavia, so that the company does not receive any technical support even during the implementation of connecting flights," he said.
Rinkevics added that the EU countries should also discuss what other support they can provide to the Belarusian media and civil society.