Ministry Of Health Suspended Scheduled Medical Care In Belarus
76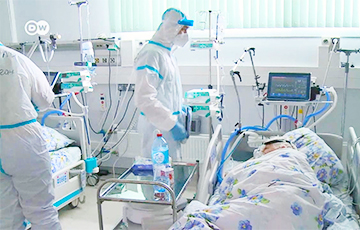 Belarusian health care is becoming bogged down because of the fourth wave of COVID-19.
The Ministry of Health has signed an order, which temporarily suspends the provision of routine medical care in outpatient clinics.
This includes the conduct of medical examinations, screening activities, provision of rehabilitation care, performance of physical therapy procedures, treatment in day care units, and provision of routine dental care.
It should be noted that this happens against the background of a dramatic increase of the COVID-19 epidemic in Belarus.
The medics, on condition of anonymity, say that hospitals are overcrowded and doctors are overloaded, that 10-15 people per day die in just one Minsk hospital assigned to treat patients with coronavirus infection, whereas according to official data, fewer people die in the entire country.