In One of the Regions, the Cost of Treating a Patient with COVID-19 Was Announced
16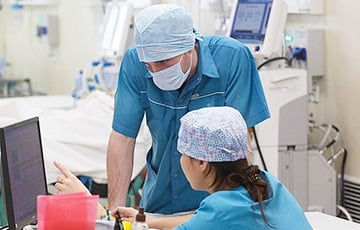 Earlier, the authorities called the figure four times less.
The authorities spend 750 rubles a day on the treatment of one patient with coronavirus. Such data was published by the Pinsk regional executive committee, writes zerkalo.io. What numbers were previously announced in Belarus?
According to the Pinsk District Executive Committee, as of October 18 this year, with an average duration of an illness of 11 days, the cost of treating one patient with coronavirus is 8,250 rubles - at the rate of 750 rubles per day.
Almost a year ago, Lukashenka named the figure three and a half times less. On November 5, 2020, he said that treating one patient for coronavirus costs the country from 90 to 220 rubles.
A few days later, Deputy Prime Minister Ihar Petryshenka confirmed the announced data. He noted that on average in the country in an infectious hospital, the cost of treatment is about 2.2 thousand rubles, with an average illness duration of 11-12 days. At the same time, one bed-day of treatment of a patient with COVID-19 in the anesthesiology-intensive care unit costs about 800 rubles.
In January 2021, the Baranavichy newspaper Intex-press calculated that the treatment of one patient with coronavirus infection in the city costs 3,162 rubles. The calculation was made according to the following formula: the average cost of one bed-day of a patient with COVID-19 is 250.96 rubles, multiplied by the average length of hospital treatment - 12.6 days.
At the beginning of October 2020, treatment in Baranavichy was much cheaper - 2,096.12 rubles.