Lukashenka Border Guards Drowned Syrian Migrant In Border River Buh
38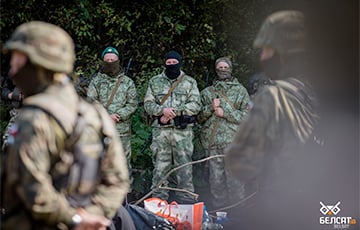 The documents of the dead man have been found.
The body of a migrant from Syria was found in the border river Buh.
The dead man had documents with him. His identity was also confirmed by his acquaintance, with whom he tried to cross the river illegally, reports the Polish news agency PAP.
"His identity was confirmed by another young man with whom they tried to cross the river Bug illegally the day before. Documents were found along with the body," said Andrzej Fijołek, spokesman for the chief police commandant in Lublin.
According to the Border Guard Service, border guards found the 22-year-old Syrian man on Tuesday morning. He said Belarusian security forces pushed him and another migrant into the Bug River. He was the only one to reach the opposite bank. The Polish services launched a search and rescue operation.