Krystsina Tsimanouskaya To Supporters Of Lukashenka: You Are Slaves!
14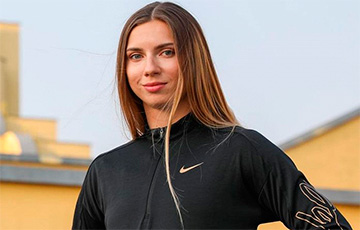 A tough response of the famous athlete.
Track and field athlete Krystsina Tsimanouskaya has responded harshly to supporters of Lukashenka who attacked her on Instagram:
- Dear ones, I don't know if it's still possible to save any of you, but instead of sitting here and throwing mud at those who weren't afraid and expressed their opinions, I advise you to take care of your mental health. Fear breeds violence, apparently that is what you are doing. I recommend doing any physical activity, they say it helps. Once you feel better, pay attention to those who are now around you, stop watching state television, and then you can look the truth in the eyes. For example, pay attention to how many people are in prison because of trumped-up criminal cases, and ask yourself why the judicial system doesn't work and why the country's economy is sliding downhill. Have you ever thought about that?
I understand your fear, though. It's paralyzing. You're afraid that the protest will win, which means you're lost. After all, you're slaves! You don't need a competitive job, you don't want extra bodywork, you're incapable of choosing - even if it's about a better life, incapable of taking care of yourself and just thinking. In some ways, it really is easier to be a slave than to be a free man. But is it really worth living for?