"We Were Taking Our Mom Out - Corpses Laying By The Dozen"
11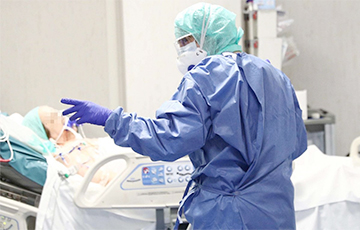 A Belarusian woman has spoken about the scale of the COVID-19 epidemic in Homel.
A Homel resident buried her mother, who was sick with the coronavirus, and reported on her social network page about what she saw in the morgue:
"If there is anyone left who believes in the statistics of the Ministry of Health, I will tell you how my mother was taken from the morgue. Corpses lay by the dozen on the tables, on the floor. There is a line of ritual cars outside".
As Flagstaff clarified, this is referred to the morgue of the City Clinical Hospital № 3.
The mother of the woman from Homel died in the hospital, lately she'd been kept in intensive care. The woman added that her father was also hospitalized, but his condition was not as bad. He had time to get vaccinated with Sputnik in summer. And her mother was vaccinated with the Chinese vaccine only in early October.
The Homel woman also added that now it's difficult to buy a coffin in Homel - funeral agencies have stopped selling coffins if you do not order a burial service in their place. The choice of coffins is still available in neighboring Dobrush.