"Used And Thrown Out": Sennitsa Residents Warned Officials
3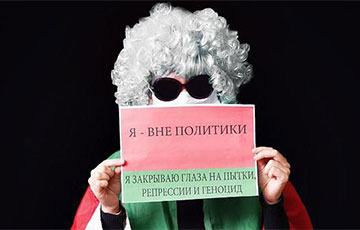 Public officials were urged to make a choice.
Activists of Sennitsa have held a creative campaign and sent a message to civil servants, reports Nasha Hvalia:
"Waste material. They will be thrown out like garbage as soon as they are no longer needed.
People are expendable material for the regime. They will use them and throw them away. It concerns everyone. Don't face away."