There Is Shortage Of More Than Seven Thousand Medics In Belarus In Midst Of Coronavirus Epidemic
17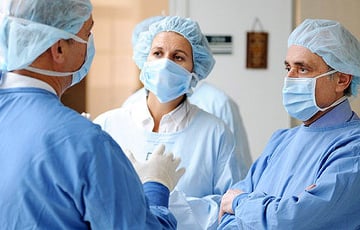 Which cities have the most acute shortages?
As of October 20, the nationwide bank of vacancies says there is a need for more than 7 thousand medical workers all over Belarus, ej.by pointed out.
There is a nationwide shortage of 2,950 doctors, 2,800 nurses, about 1,000 paramedics and almost 400 medical assistants.
Minsk medical institutions need the largest number of doctors - 732. Brest and Homel regions are in second and third place with 539 and 422 vacant positions of doctors.
The most significant shortage of nurses is also in Minsk - 841 vacancies. Homel region is in second place with 583 nurses needed. That is, Homel region is more in need of nurses than doctors. Brest region is in third place for the shortage of nurses - 418 vacancies.
The best situation with medical personnel, judging by the bank of vacancies, is in Vitsebsk region. 278 doctors and 191 nurses are needed there. This is less than in other regions.
Offered salaries range from 135 to 2300 rubles. For example, an anesthesiologist-resuscitator in Homel and Minsk is offered to work on a permanent basis for Br2,000. A doctor of clinical laboratory diagnostics of clinical and diagnostic laboratory in Hrodna regional clinical infectious diseases hospital can get the job for Br2,140. A sports medicine doctor in Brest will be paid Br2,325.