Covid Catastrophe: Top News From Regions Of Belarus
11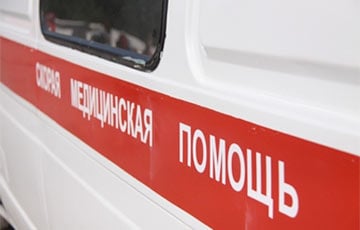 The Ministry of Health continues to conceal the real figures on the incidence of disease.
The coronavirus situation in the country is worsening in the shortest time, and the Ministry of Health continues to gloss over the real figures on morbidity and mortality.
The Belarus of the Brain telegram channel collected information about the situation in the regions.
All district hospitals in the Vitsebsk region are occupied by covid patients. A huge number of severe patients are in intensive care. About 90% of intensive care specialists are engaged in working with coronavirus patients.
From October 20, the Pinsk Central Polyclinic suspends care for children in the Children Dental Clinic until the special order.
The Brest City Hospital №1 has all resuscitation beds occupied, up to 40% of patients need oxygen support. The Brest Regional Clinical Hospital has reassigned seven departments to treat coronavirus patients.
Voranava district: 110 beds were rolled-out to treat patients with coronavirus infection, for this purpose more than 60% of the total bed fund was re-profiled.
The intensive care unit of the Mahiliou Regional Clinical Hospital is full of critically ill patients; 15 departments have been given to covid patients. Doctors are on duty in the "red zone" for more than a day.
In the red zone of the Svetlahorsk polyclinic people stand in line for six hours: only two doctors are available. Out of the two buildings of the local hospital, the biggest one is fully occupied by covid patients. Workers of Svetlahorsk "Khimvalakno" are sick en masse.
The shortage of doctors in the pediatric consultation at the Marjina Horka Central Regional Hospital led to a situation where only children under three years old and children with disabilities will be visited at home.