The Cockroach Game
8
Artsiom Chernikau
24.10.2021, 13:21

34,268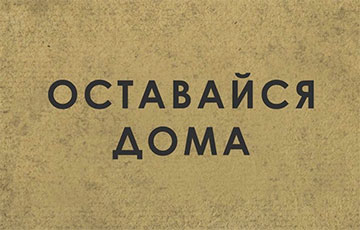 How to become a hero.
The new Korean TV show Squid Game went viral around the world now.. A brutal and terrifying film where people fight each other for a large amount of money. A rather serious problem unfolds in an artificially created society, where each person has his own personal problems, because of which he or she joined the game.
The show very accurately draws parallels with a totalitarian society. The bright red suits of the guards with markings on their helmets evoke Nazi associations. Obviously, the overseers in this system are just as bondage as those they oversee. They have their own daily routine, clear instructions, and any disobedience is punishable by death. The organizers, too, are just a consumable for a big game that actually goes far beyond the playing field.
Here you can draw an analogy with the Belarusian people who fell into the cruel "Cockroach Game". However, unlike the show characters, our game should not unfold according to the rules that are dictated to us. It is beneficial for the Cockroach to stay and sit on an illegally seized place by any means, pushing citizens together. But we must abandon his rules and get out of the game. Unlike the characters, who had an exclusively selfish interest, we must do otherwise. Putting aside any personal reasons for later, unite and play against him. In this case, the victory will be divided among all Belarusians and each will become a hero and a winner in the game against cruelty, against the usurper.
In one of the episodes, we were shown that people had a choice: to stay in the game or to leave it by means of a vote. In our case, the Cockroach left us no options, falsifying the voting results in order to play power as long as possible, while mocking the people of Belarus.
Since last year, the dictator has not paid attention to the problem of the whole world - the coronavirus. Everyone remembers that nonsense: a tractor, a fire and other methods of Cockroach's treatment for a catastrophic wave of a pandemic. Now he again lifts all restrictions, and urges people not to wear masks. And this is despite how many people in our country have suffered from this disease. The tragedy is visible to absolutely every citizen except him. He doesn't care about the fate of the people of Belarus. He puts his selfishness and his personal fears above human lives.
And it's time to end this game. Everyone can get out of it, by just staying at home. Stop any action and finally take care of the common good for our country. The Belarusian Workers' Association has proposed a cool option for how to do this - just stay at home. You should agree, if everyone stops playing by his rules, the game will automatically end and he will simply have no choice but to stop the repression, release the illegally convicted, and stop his cruel games against the population. This is all within our power. Our victory will come when everyone acts in concert and in solidarity with each other. There is nothing in the world more important than human lives. And all this is in our hands. We will definitely change the course of the game in our favor, turning it against him. Leave your work clothes in the lockers, hide your work tools and stop the Cockroach Game.
There will be a strike!
Artsiom Chernikau, specially for the Basta! Telegram channel